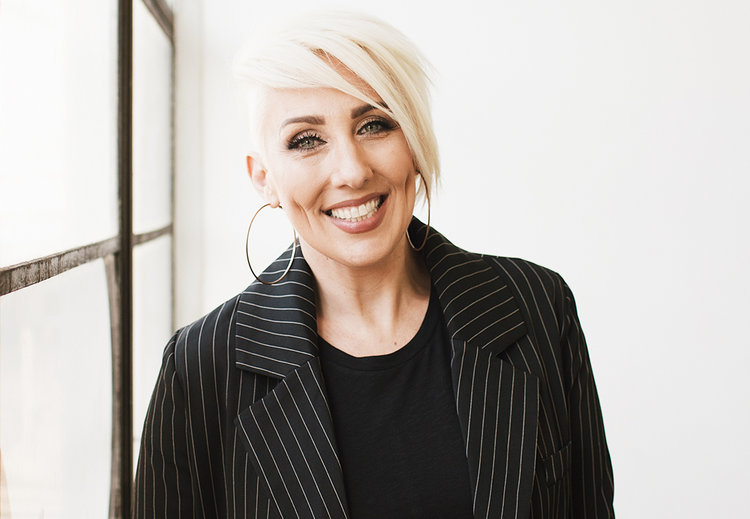 Karrie Garcia is a speaker, life coach, wife, mother of three, and advocate for misfits who is passionate about proclaiming the freedom that can come from a life surrendered to Christ. Through facing drug addiction, the suicide of her mother, and the breakdown of her first marriage, she understands the need for grace, mercy and healing that can only come from Jesus Christ.
Also the founder of Freedom Movement, a non-profit that provides resources as next steps in the journey to freedom, Karrie is passionate about being a guide to help women walk in victory. Through events, workshops, resources and spiritual direction and counseling, Freedom Movement is dedicated to showing women that hope and healing are for today.
Hosanna Wong is an author, pastor, and spoken word artist, sharing stories of freedom and hope with churches, conferences, and events around the country year-round.
Her stories and teachings are rooted in her upbringing on the streets of San Francisco, her first-hand experiences with loss, hope, and redemption, and her innermost desires to see lives healed and restored by the power of Jesus.
In addition to teaching at churches and conferences throughout the year, Hosanna is also known for her Message Experiences, interweaving spoken word poetry within her sermon. This unique story-telling experience is a powerful way for those close to & far from God to hear the story of Jesus in a new, fresh way. (She is most known for her Identity Message Experience, featuring the spoken word piece I Have a New Name, & a talk on finding our identity in Christ.)
Hosanna is the Teaching Pastor at EastLake Church in the San Diego area, and the Executive Director of Calvary Street Ministries, an outreach bringing hope to the homeless in San Francisco. Under the name Hosanna Poetry, she has released two spoken word albums Maps, Boots, & Other Ways We Get There (2013), and Figless (2015), and authored 2 books, I Have a New Name (2017) and Superadded (2018). Hosanna appears on Trinity Broadcasting Network's Better Together (Season 1), airing weekdays at 1:30PM EST.
When not on the road, she and her husband Guy, a pastor at EastLake Church, can be found living simple, superadded lives, reading, grilling chicken wings, and gardening too many plants on their outdoor patio.